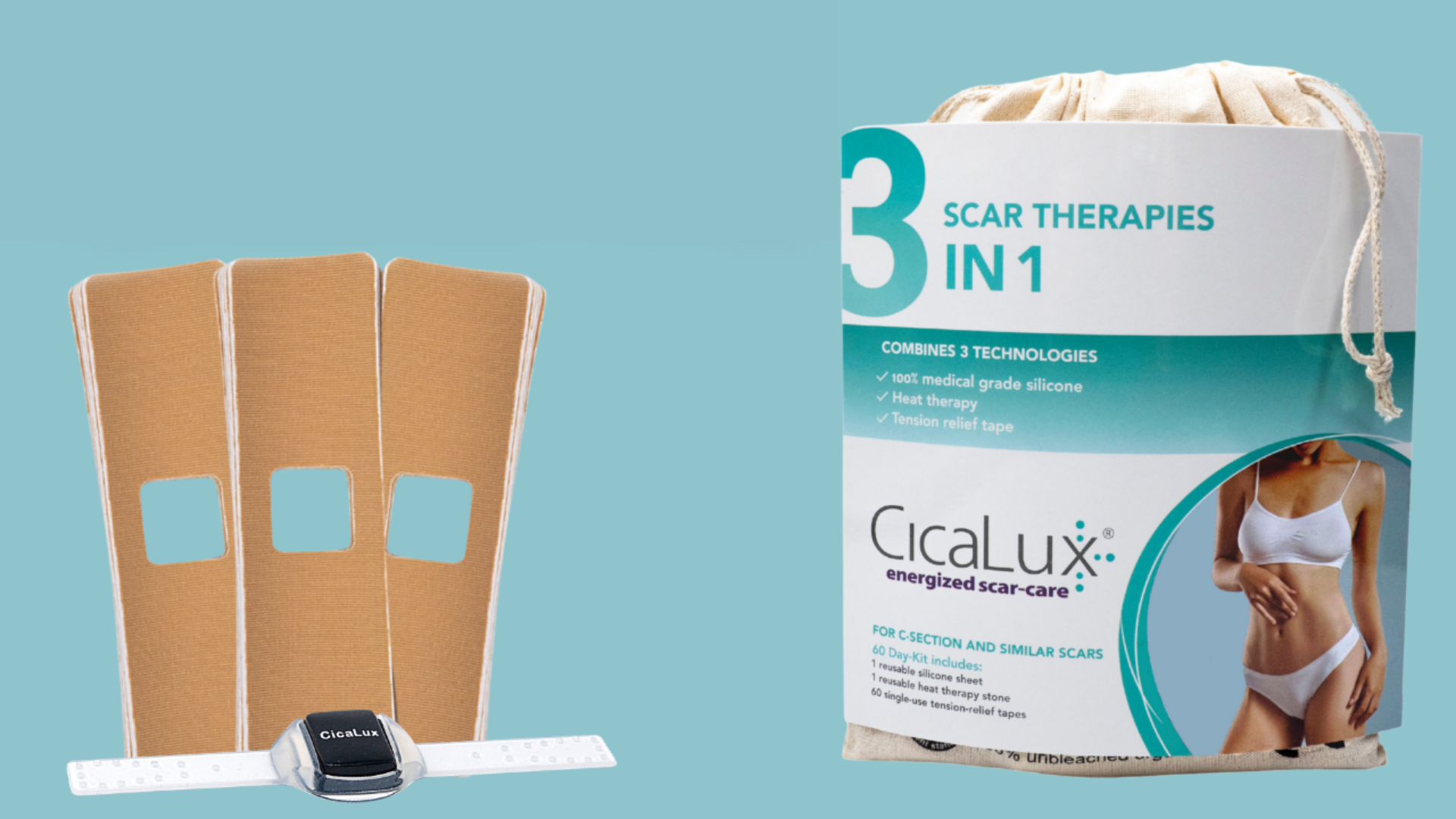 by
React Health (SKU: 110)
Award-winning, Triple-action Therapy for Old and New Scars.
100% Satisfaction Guarantee.
Treats & Prevents keloids and hypertrophic scars
Flattens and minimizes old & new scars
Improves color and texture
Relieves pain and itchiness
Reduces tension and numbness
Indication for use: CicaLux Energized Scar-Care is designed for use in adults to help prevent or reduce hypertrophic or keloid (raised) scars.
The 60-day CicaLux Kit comes in a natural 100% organic unbleached cotton drawstring bag
and includes:
• CicaLux 6-inch/15 cm Silicone Sheet: A proprietary, reusable, 100% medical grade silicone sheet.
• CicaLux Stone: A proprietary, hand-crafted, reusable, 100% natural basalt stone.
• 60 CicaLux Tapes: A proprietary, single-use, breathable 2-way stretch cotton tape with medical
grade adhesive.
• Instructions for use.
Order 1 CicaLux kit for single scars (up to 15 cm long) from incisional surgeries such as c-section and hysterectomy.
Trimmable down to 4 cm as needed for shorter scars.
Order 2 or more CicaLux kits for longer (over 15 cm) or multiple scars from incisional surgeries such as tummy tuck and breast augmentation/reconstruction.